Talent Sourcing Solutions for Healthcare Recruiters
OUR SOLUTIONS EMPOWER RECRUITERS TO SOURCE, ENGAGE & COMMUNICATE WITH TALENT
One Stop Healthcare Recruitment
Marketing Solution
Leading The Industry In Healthcare Talent Sourcing And Communication Technology
Simply put, we make hiring faster & easier!
Engage more talent through multiple channels!
Search our extensive healthcare database below to locate talent in your area.
Amesbury, MA | 20 Mile Radius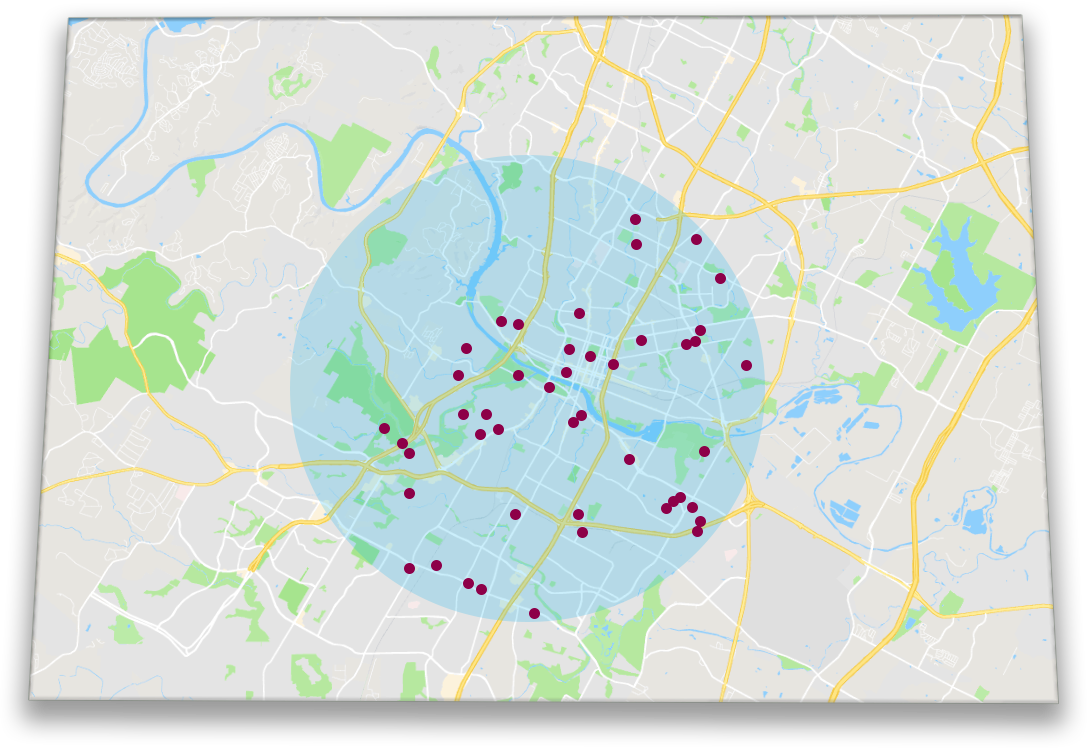 Focus Custom Sourcing Solutions has been an integral partner for StaffRehab's growth, we have found that by investing in our database we're able to place candidates more quickly for our clients and win more business. This model has allowed us to grow our business by 65% this past year, 40% the year prior and 50% the year prior. Focus has responded to our needs quickly and efficiently!!!
As a recruiter, the ability to source qualified candidates is essential. Over the past 20 years, the Focus team has not only delivered outstanding results but have always provided exceptional customer service and training on upcoming technology and services. I start each day sourcing leads on the customized site they designed for us. The results are outstanding! Focus is invaluable to me as a recruitment professional and one I highly recommend!
I have been using the services at Focus for many years. Their Direct Mail VIP Solutions are second to none! In addition to providing me with creative, fun postcards, the have also designed email marketing campaigns for me and they help manage my data by keeping it free of duplicates and bad addresses. Their on line ordering system is fast and easy and customized with my company's branding. The results have been amazing!
Focus is, by far, the most sophisticated, results oriented, recruitment marketing solutions organization that I have ever come across. I started using their services in the early 90's and continue to use them. The direct mail and email marketing campaigns they design and customize are our # 1 source of hires! Customer service is their top priority. When we call, they respond! Their design team is creative and innovative and they always find a solution to whatever our vision or challenge may be.
I have worked with Focus on several direct mail and company marketing projects and have been impressed every time! Their creativity and outstanding customer service is what keeps me coming back and of course the wonderful recruitment results I receive!
We have known and worked with you and the Focus Group for more than eight years now and every project your team has come up with is nothing but superior work.
Focus Custom Sourcing Solutions knows what it means to be a good partner. They are by far the most innovative, advanced, results oriented Direct Mail and Marketing company that I have ever come across. I personally began using their services 12 years ago and now as a consultant I highly recommend them wherever I go.
It is wonderful working with the entire Focus team! Their knowledge of the industry shows through in each conversation. They anticipate our needs and are able to match our goals with high quality and effective resources. They provide a unique approach to recruiting and really have their client's best interests in mind. They are so quick to reply with any questions and any issues are resolved in such a timely manner. Thank you Lynne and the entire Focus team!
I have had the pleasure of working with Focus since 2013. In that time, they have become a vital extension of our marketing department. Focus works with us as a team, not as a vendor, always looking for ways to push the envelope and maximize our response rates. They offer creative solutions and go beyond being order takers and task executers.